LUCY, the photobioreactor
for inoculum

automated

productive
LUCY – 2x20L or 2x100L
Photobioreactor for inoculum
Discover our photobioreactor, specially designed for the inoculum of microalgae and macroalgae. Thanks to our advanced technology, you can cultivate these marine resources efficiently and sustainably.
Our photobioreactor offers an optimised solution for algae production, whether for industrial or research purposes. It is specially designed to provide a controlled environment for optimal growth of microalgae and macroalgae.
Thanks to our cutting-edge technology, you can precisely control parameters such as light, temperature, pH and nutrient concentration. This allows you to achieve high-quality algae cultures and maximise production efficiencies. The photobioreactor LUCY is equipped with a TWIN system, i.e., two independent growing chambers that allow you to control two cultures in parallel.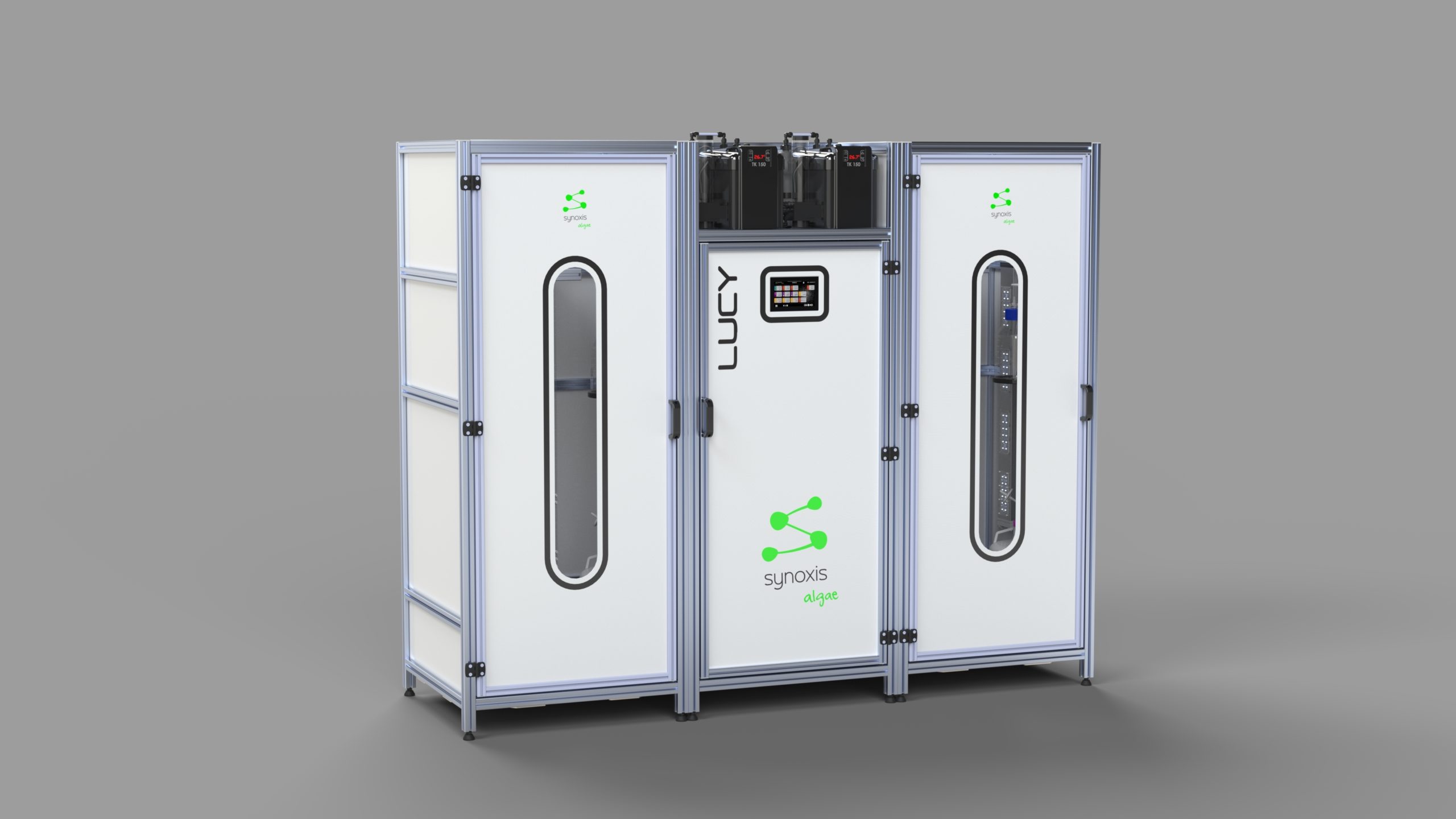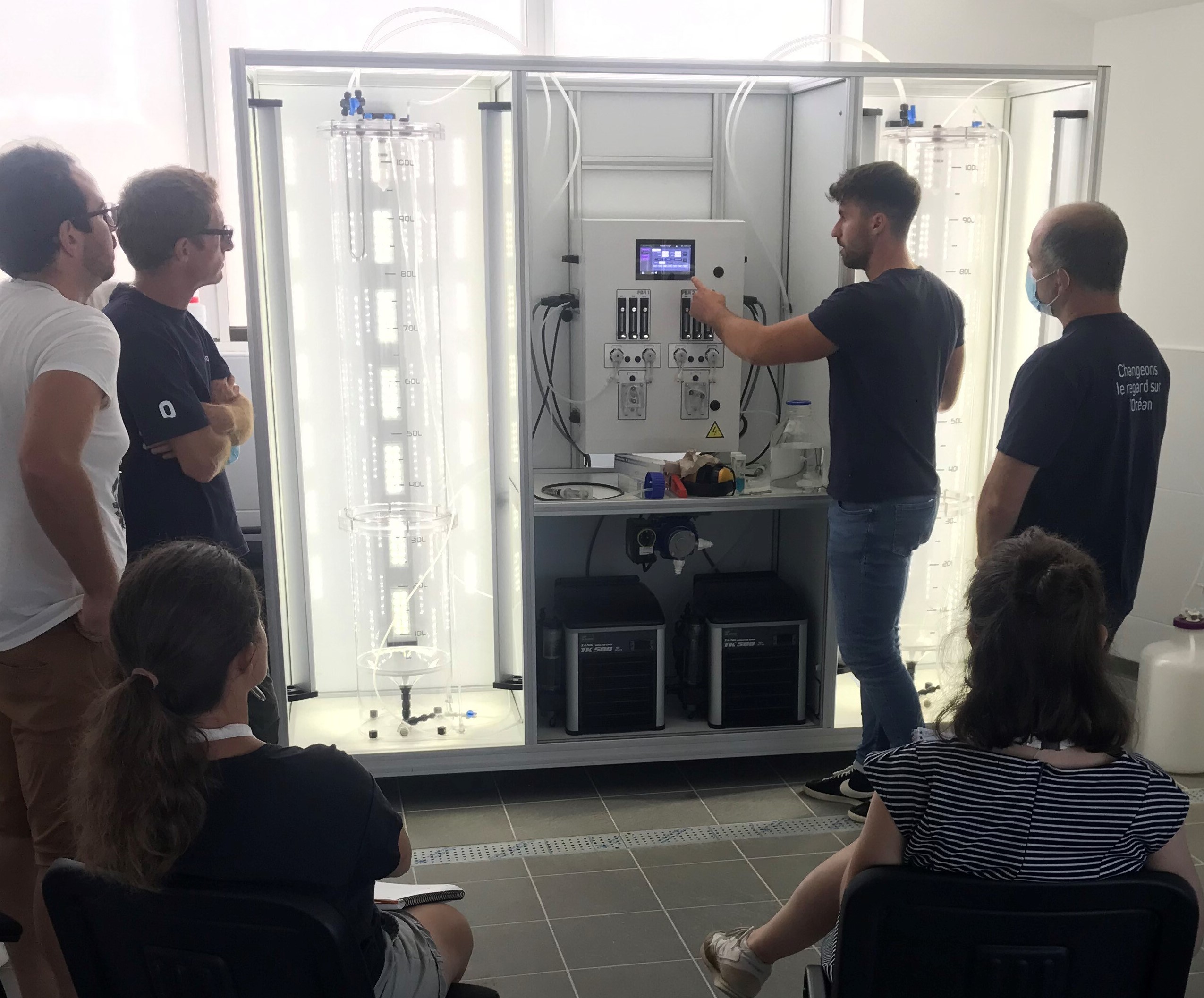 "LUCY meets all our expectations, is very easy to use and delivers more than convincing results"
"LUCY fully meets our expectations in terms of quality, performance and productivity"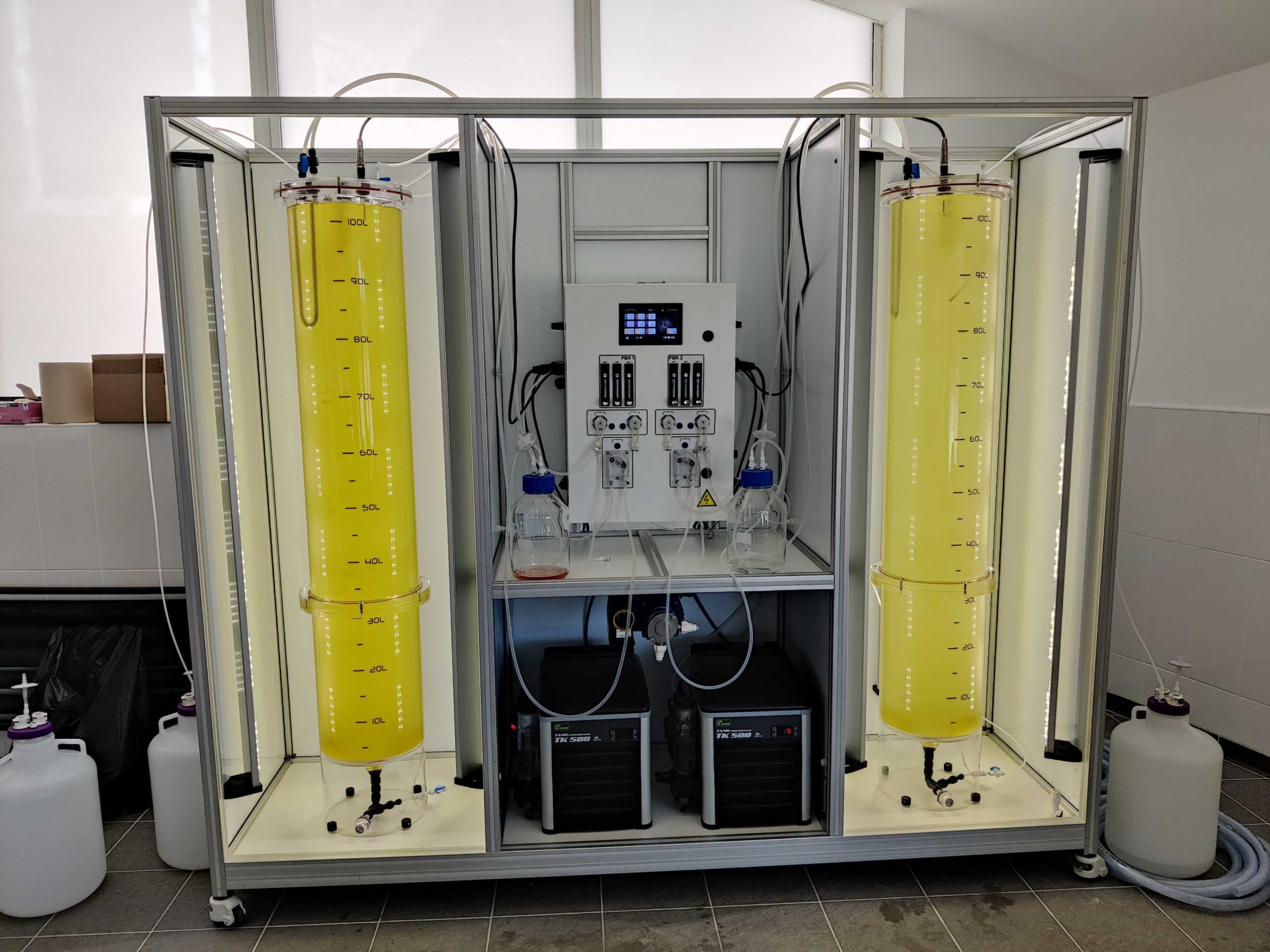 Frequently asked questions
The volume will depend on the concentration of inoculum that you have, the strain, and the photobioreactor that you use.
In general terms, our photobioreactors make it possible to start cultures with small quantities of inoculum, in particular due to the precise management of light intensity.
A hose links the growth chamber to the carboy or harvesting tank. The gas and the harvest exit via this hose, called the overflow hose. Since the usable volume is almost the same as the volume of the reactor, there is an overflow effect when there is a supply of fresh medium. Therefore, if you put in new medium, for example 1 L, you will harvest 1 L of culture by overflow.
You can use two modes: semi-continuous (emptying then filling) or continuous (continuous liquid flow). You use peristaltic pumps to add the new medium, either manually or automatically. You enter the volume of new medium that you want to add. The harvest will pass through the overflow hose to fall into the carboy or harvesting tank.
Harvesting refers to microalgae mixed with their culture medium. The separation takes place after the harvesting stage and using other (centrifuge type) tools. We do not intervene in treatment solutions (post-harvesting).
For batch cultures, harvest your culture by emptying your reactor entirely at the end of your batch.
Yes, absolutely.
Training is provided by our microalgae project manager before you use the equipment for the first time. It can either be done on-site or remotely (video). It is divided into two parts: theoretical and practical training. The training content and duration can be adapted to your needs.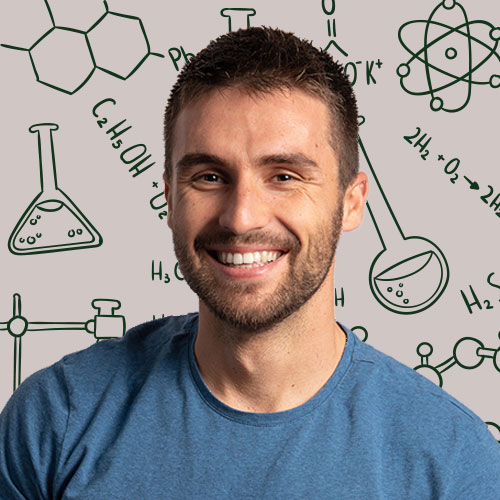 Technical details
Dimensions (L x W x H)
2400 x 800 x 2000 mm
Weight
150 kg
Usable volume
2X20 L for SALT or 2×100 L for CC
Probes
pH/combined temperature
Regulation range
15 to 35 ºC (for a unit at 20 º)
Light with SALT
0 to 600 µmol/m²/s
Compatible with saline water, fresh water, and brackish water
SALT technology is patented and developed by Synoxis algae. It allows cultures to be more productive thanks to a greater and better-distributed supply of light.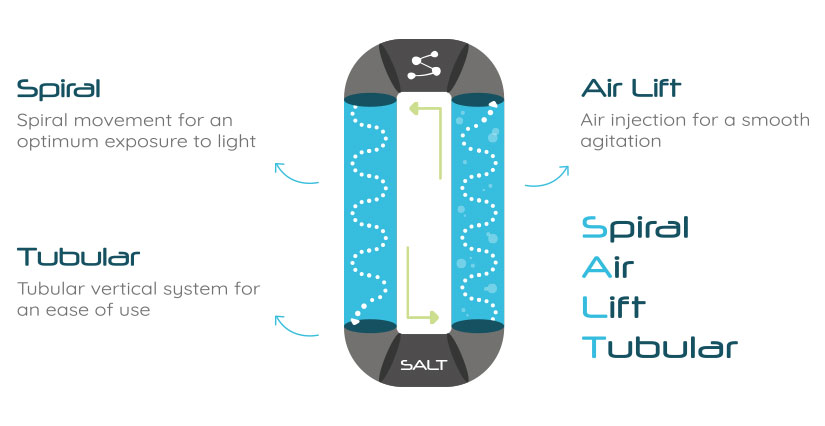 We also offer the more traditional Cylindro-conical technology.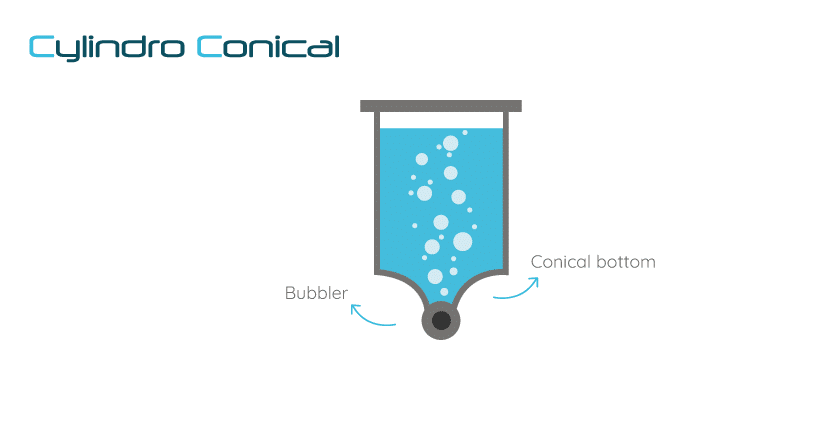 Receive all the technical data in our catalog