JUMBO, the photobioreactor
for production

compact

industrial
JUMBO – 285L
Production photobioreactor
Discover our 285-litre photobioreactor for microalgae production. Thanks to JUMBO's SALT technology and an advanced pilot system, you can precisely control all the essential parameters: pH regulation via CO2 injection, temperature management via air conditioning, injection of fresh medium, nutrients and water, and air agitation. You can also control the light intensity.
With its 285-litre volume, it can be used as a stand-alone production tool, an inoculum production instrument or for the pilot phase of a project. Our SALT photobioreactors produce an average of 1 g/litre/day, i.e., 15 times more than a 300-litre drum of Spirulina culture.
This industrial photobioreactor offers real reliability for your microalgae cultures, with the possibility of running batch, semi-continuous or continuous cultures. We developed protocols to ease its use. Cleaning and disinfection are done in place (CIP) to save time without dismantling the culture chamber for ever faster launches.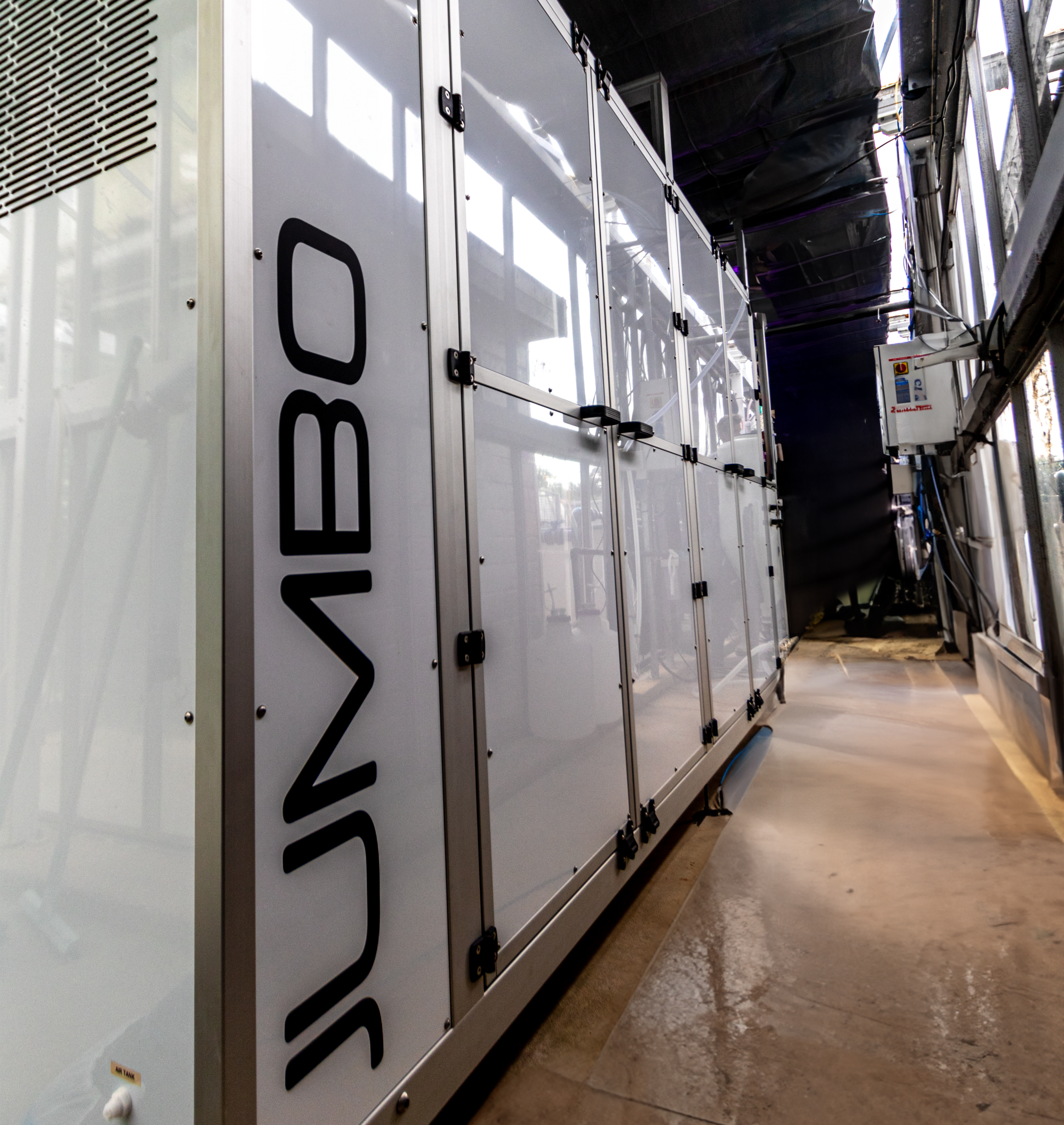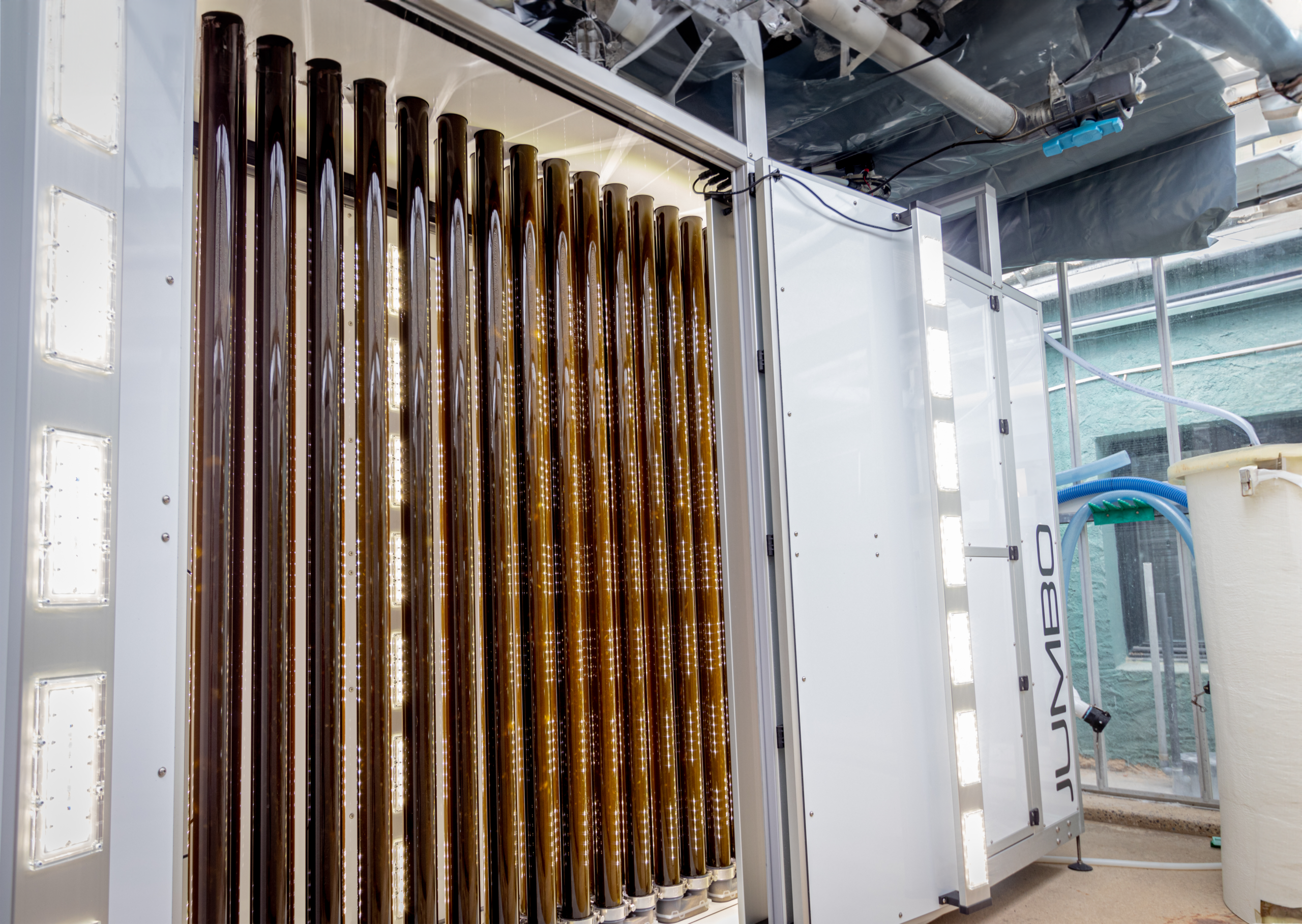 "The user-friendliness of its automated system, its facility of use and its robustness (very little contamination or biofilm formation) make it a highly appreciated tool."
"It took no time at all to get the hang of it, and the photobioreactor has enabled us to achieve very high yields very quickly and improve our working conditions."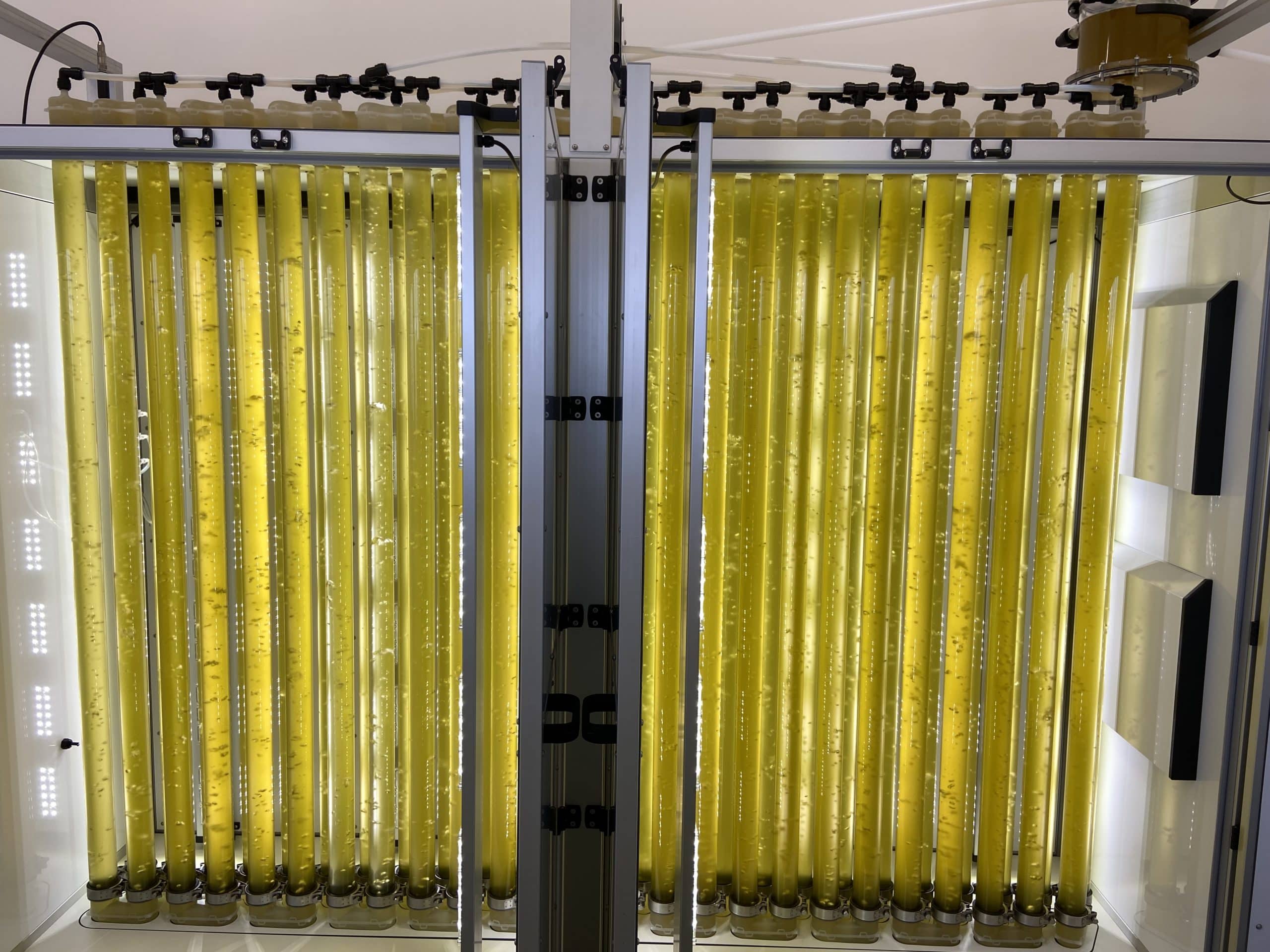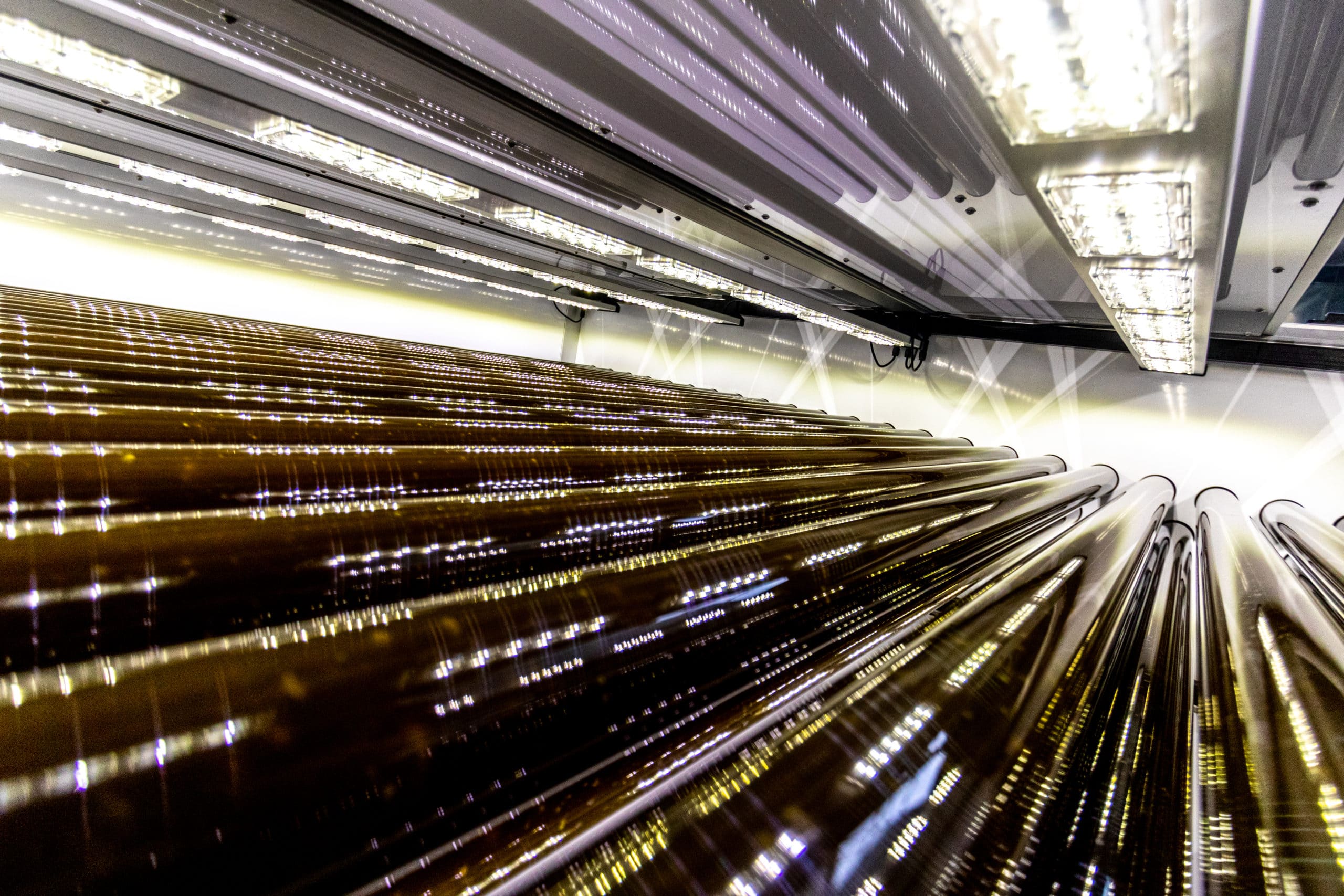 «The exceptional quality of their NANO and JUMBO models and their after-sales service have exceeded our expectations. A reliable partner for sustained success.»
Frequently asked questions
Yes, we recommend filtering the inlet water to ensure maximum sterility and therefore little contamination. We can provide a Filtration Skid.
CIP= Cleaning in place, it allows you to disinfect the JUMBO without disassembling it. It saves time. It works with non-aggressive chemicals for materials.
You can cultivate salt water, brackish water, and freshwater microalgae. For example, you can grow an Isochrysis culture in salt water, a Chlamydomonas culture in fresh water, and then Spirulina in brackish water.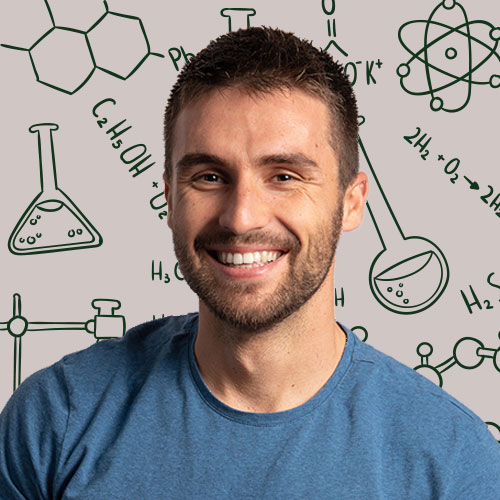 Technical details
Dimensions (L x W x H)
3550 x 805 x 2500 mm
Weight empty
700kg
Usable volume
285L SALT
Probes
pH/combined temperature
Cleaning in place — Chemical disinfection
Compatible with saline water, fresh water, and brackish water

JUMBO is equipped with the SALT technology.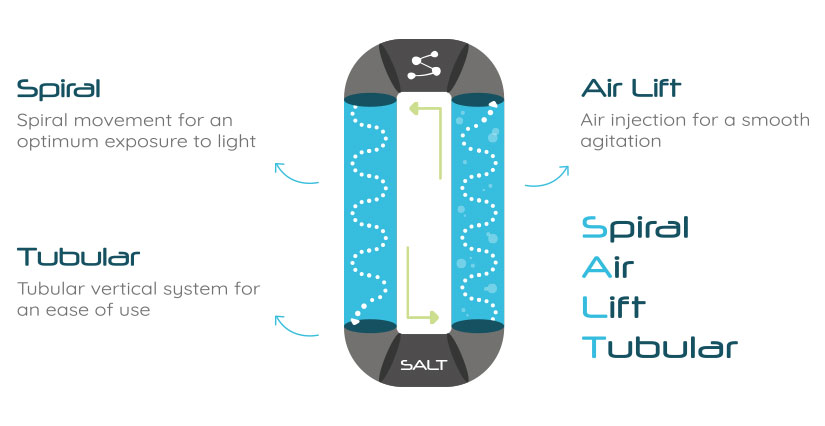 We offer you a complete laboratory in a container for your algae cultures Non-exhaustive list to be tailored to your needs
The container is equipped with:
JUMBO
Filtration skid
Bench
Air conditioning
Water, air and CO2 networks
Compressor
Water heater
We take customised requests into consideration. Click here to book an appointment directly with our Sales Engineer.
Receive all the technical data in our catalog