Equipment for the cultivation of algae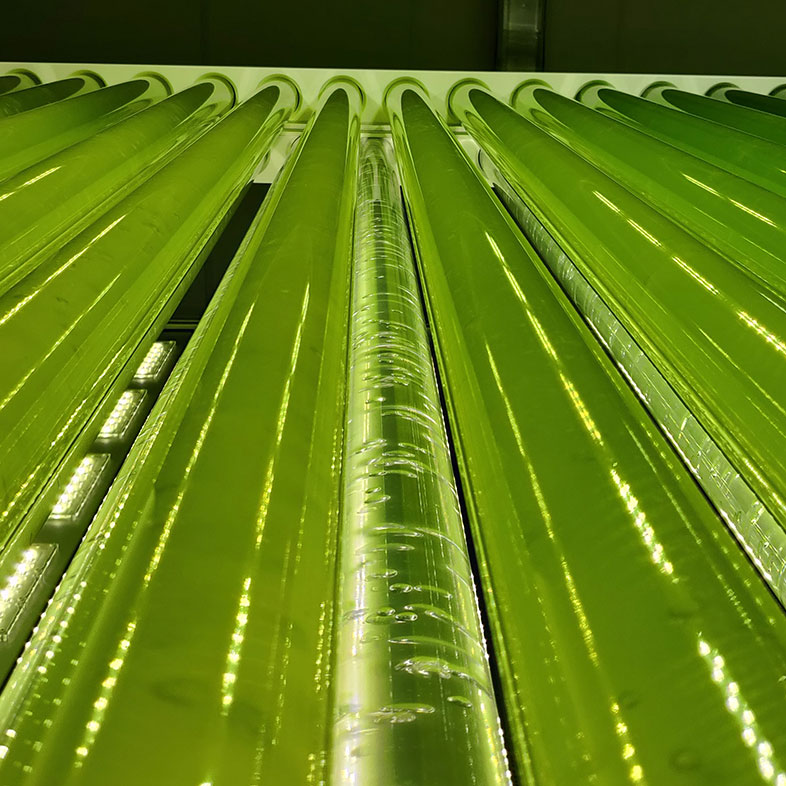 Automate your algae cultivation
Master your cultures
Control and adjust the parameters of your cultures live or remotely: pH, light intensity, temperature, liquid input dosage, agitation etc. Thanks to a touchscreen interface, entering programs and sequences automates culture monitoring.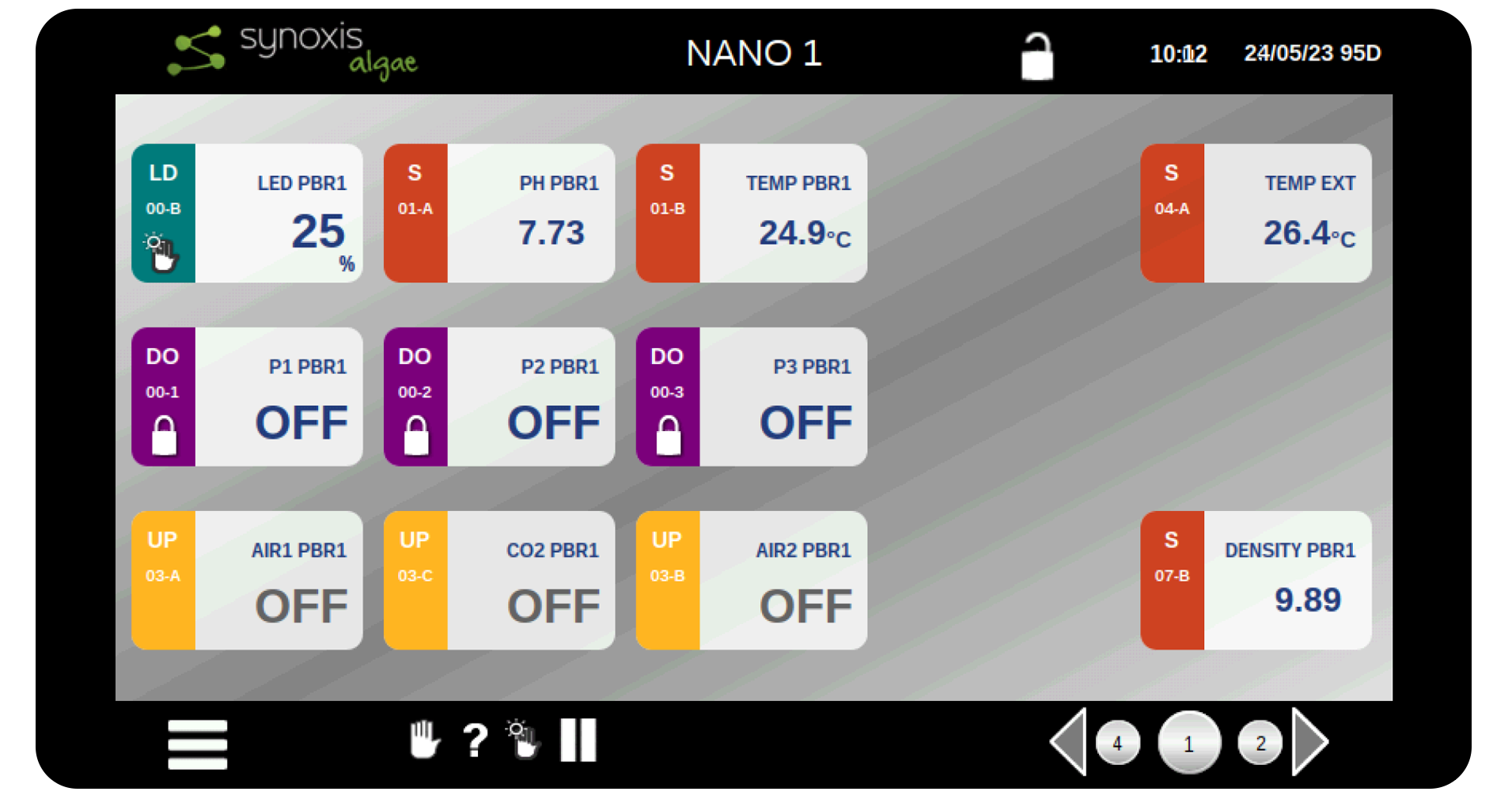 Implement the technology that meets YOUR needs
We have multiple technological bricks that can easily be combined to automate your cultures.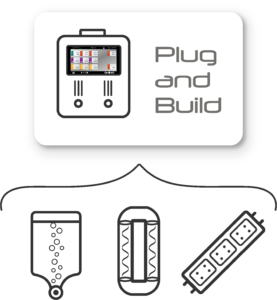 All our solutions for growing macroalgae and microalgae are manufactured in our own factory in Cellier, Pays de la Loire, France. We have a built-in laboratory to test and develop our machines. Thanks to our user-centred approach, we can help you find the tool best suited to your knowledge, your production environment, and your objectives.
Very easy to use photobioreactor controlled by an embedded software that can define the cultivation parameters but also record data. Being equipped with the necessary equipment, LUCY can cultivate in batch or in continuous. Furthermore, the proximity between the cultures and light allows LUCY to give very high productivity.

Loïc Le Dean

IFREMER
We greatly thank the whole Synoxis Algae team for their skills, their professionalism and their goodwill throughout this long collaboration.

The team

IMMUNRISE
The Synoxis Algae team is completely available to assist our troubleshooting and specific customizations which is gladly appreciated.

Jérémy DUTHEIL

NEOMERIS
We were able to rely on the members of Synoxis Algae who were very available and attentive to our needs which allowed an efficient learning and work in close collaboration.

Simon OLLIER

MARINOVE